If there's one brand that is no stranger on this platform it has to be Suzuki. Once again Suzuki has been kind to us by offering us the opportunity to review one of their exciting cars, the Suzuki Vitara Brezza. It is one of Suzuki's latest offerings that is yet to give other compact SUV makers a run for their money.
The Suzuki Vitara Brezza is what I call the ultimate budget compact SUV. I say this because most compact SUVs surpass the R300 000 mark. Most higher-spec compact SUV are now approaching the R500 000 price tag.
The Looks
As with any car review on this platform, we will start with the exterior. The Suzuki Vitara Brezza borrows its looks from its older sister, the Vitara albeit the same base. In case you are wondering where does the Suzuki Vitara Brezza fits in the Suzuki family, well it is that middle child between the Ignis and the Vitara.  On the front, it is fitted with a chrome grille, with LED lights (both the headlamps and the fog lights). It also has daytime LED running lights.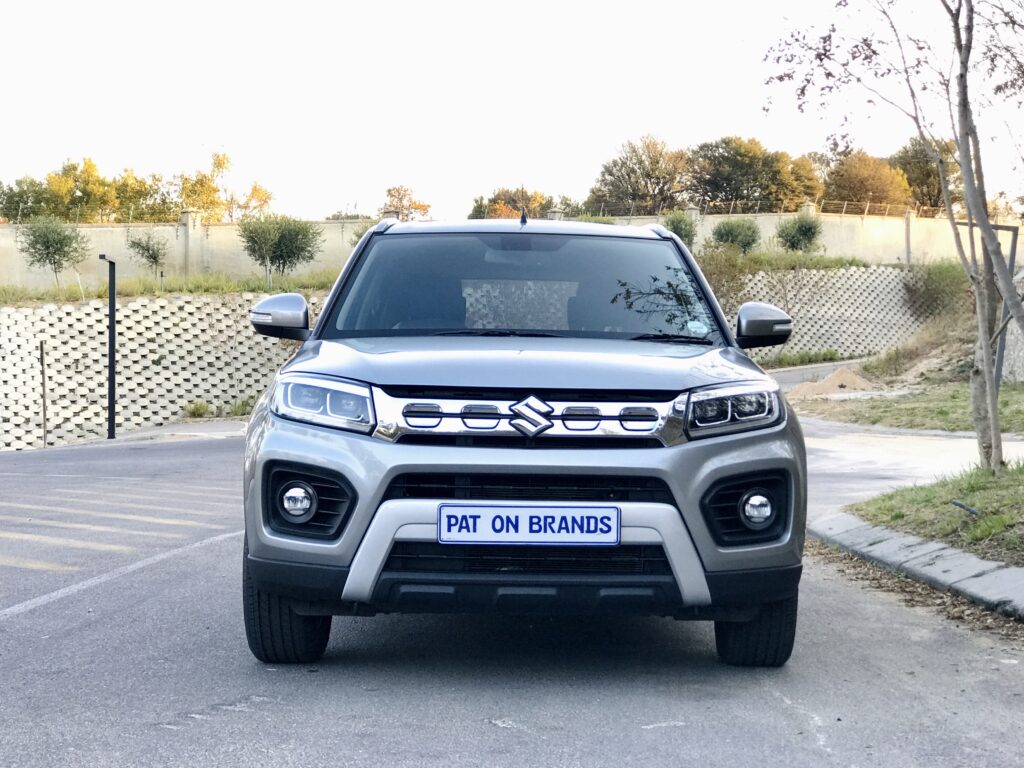 It also comes with 16" alloy wheels giving it a more sporty look. Customers have the option of two-tone body colour if they want to stand out more.
The Interior
When you are inside the Suzuki Brezza it does feel as compact as it looks. It literally feels bigger. Although it has upholstery seats, it has a leather steering wheel with multi-controls including cruise control.
In terms of connectivity, it is built-in with a 4.2 inch LCD display screen with Android-Auto and AppleCar play. It also has Bluetooth connectivity and one USB port in the front which I found quite unpleasant.
It's got a large enough boot space (328 liters to be precise) for all those groceries and other day-to-day weights. In the boot, there's also a 12v socket, to supply electrical power for portable accessories used inside or near the car.
The Drive
As I always say, to determine whether a car is good or not you have to drive. If there's one thing that most Suzukis (particularly those that I've reviewed) have in common is the smooth drive. The Vitara Brezza seats confidently and quietly on the road. Powered with a 1.5 litre naturally aspirated engine, it produces 77 kW of power and 138 Nm of torque. It doesn't read like a lot but it surely delivers on the road.
The one thing I didn't quite like with the Suzuki Vitara Brezza was the wind noise especially when you are driving on the highway.
Another thing Suzuki is synonymous with is fuel efficiency. I had the test vehicle for 2 weeks and I averaged 6.6 litres/100km which is impressive for a vehicle of its size.
Does it get a Pat or a Slap?
The Suzuki Vitara Brezza gets a Pat from me on the basis of price, practicality, and how well it drive. The starting price for the Suzuki Vitara Brezza is R244 900.
Book a test drive.